Special Deals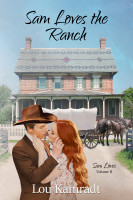 Sam Loves the Ranch
by

Lou Kamradt
This book is the second book in a trilogy located in Wyoming in the late 1800's. It is a historical romance about Sam, a self-efficient, intelligent, beautiful redhead young woman who survives life on life's terms. While Sam is returning from Casper, a city north of where she lives in Plainville, Wyoming, Indians attack the stagecoach. With the driver and his gunman injured, she knew someone had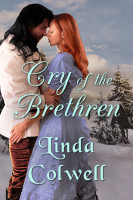 Cry of the Brethren
by

Linda Colwell
Jessamine Trent, brought up in a polygamous cult that exists on a small Island in Lake Michigan, is being forced to marry a repulsive older man who already has five wives. For his own reasons, the hero, Lucas Wakefield, kidnaps her during the ceremony. They escape over a frozen lake and the adventure begins.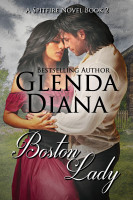 Boston Lady (A Spitfire Novel Book 2)
by

Glenda Diana
Herb Walker didn't want a wife...mostly a city woman. He wanted a woman who could withstand the west and survive. It was up to Constance O'Hally to prove to him that not only was she strong enough to survive...she was strong enough to love him.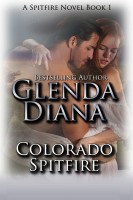 Colorado Spitfire (A Spitfire Novel Book 1)
by

Glenda Diana
Life in Peaceful, Colorado is anything but peaceful. . .especially when one of their leading citizens is Billy Jo Sander. She's mean, feisty, and has a mouth that could burn the Devil's own ears. Love and desire comes riding into her life in the form of one very handsome man. . .a man who can handle her rough edges, all while capturing the wild heart within her.
Related Categories