Special Deals
Tales of Love & Hope
by

Beth Kean
Three bestselling romantic short stories in one edition. Charlie's Choice, a tale of temptation and redemption, Esther's Well, a story of interracial love deep in the African bush, and Mombasa Heat, can love cross the barriers of colour and religion? Plus a bonus preview of The Mermaid's Purse, due out in 2017.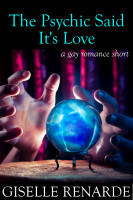 The Psychic Said It's Love
by

Giselle Renarde
Marty's more than a little surprised when a psychic says someone's in love with him. Who could it be? Marty's got no prospects. Still, the psychic insists he's more loved than he knows. When Marty's grandmother dies, Cameron is the only person from work who comes to the funeral. They've always been buddies, nothing more. But when Cameron kisses him, can Marty make the move from friend to lover?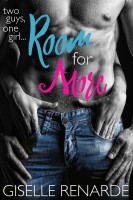 Room for More: Two Guys, One Girl
by

Giselle Renarde
Claudia detests Mark. Mark detests Claudia. They both love Jason Paul. Two years after Claudia's husband leaves her for another man, she finds herself unemployed but desperate to stay in the city. The only solution is to move in with Jason Paul and his new love. When sparks fly, will Claudia imagine the possibilities of having two men in her life… and in her bed?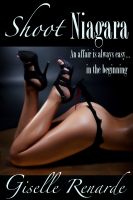 Shoot Niagara
by

Giselle Renarde
Shoot Niagara is the final story in the Audrey and Lawrence series. "It had been months, but the minutes were killing me…"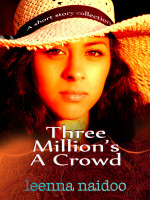 Three Million's A Crowd
by

Leenna Naidoo
From high-school, to work, to a crazy run on a reality TV show. From choices in love, to choices in life, to finding the real treasures in life. Would you make the same choices?
The Unexpected Tales of Lust, Love & Longing
by

R. R. Ennis
Price:
$3.99

USD.
(
Free
until
April 1
!)
Words: 99,270.
Language: English.
Published: September 21, 2017
. Categories:
Fiction
» Romance
» Short stories
From award-winning writer R. R. Ennis: a collection of nineteen tales about characters whose personal desires and notions of romantic fulfillment take them on journeys of self-discovery, often leading to unforeseen outcomes. Start a story, any story, in this volume, and you'll recognize the characters—their needs and longings—and be compelled to read the story through to its conclusion.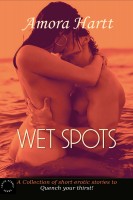 Wet Spots: Quench Your Thirst
by

Amora Hartt
Variety is what you will get, with ten short, erotic stories – slippery situations, gushing to the finish. These short tales of sexual adventure take many watery forms, all wrapped up in something drenched and dripping. Take a little trip with fascinating characters on chance meetings or with partners looking for new opportunities to soak each other up in steamy sex!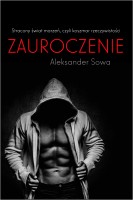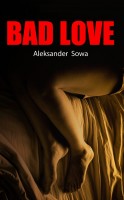 Bad Love
by

Aleksander Sowa
Price:
$0.99

USD.
(
Free
until
April 7
!)
Words: 10,320.
Language: English.
Published: February 19, 2012
. Categories:
Fiction
» Romance
» Short stories
Bad Love is a story loaded with beauty, emotions and symbolism. Dangerous, may change your life.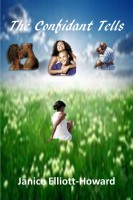 The Confidant Tells
by

Janice Elliott-Howard
Price:
$3.99

$0.99 USD.
(
75% off
until
April 15
!)
Words: 39,590.
Language: English.
Published: July 29, 2015
. Categories:
Fiction
» Romance
» Short stories
Three short stories about friendships, relationships, adultery, deception and how the characters handle each situation while having one link to connect them all in the story teller. Dominica and Dragon meet by chance but is it worth it in the end? Robert and Amy look happy from a far. Josephina and Casper have a relationship that all their friends want in theory.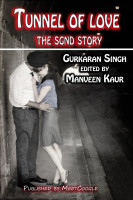 Tunnel of Love The SGND Story
by

Gurkaran Singh
A boy loves a girl but she is marrying someone else. He looks to forget her tries everything but her memories still haunt him. And on her marriage day everything changes. There are many stories on colleges in campus, the Hindus, the Ramjas and the SRCCS. But Delhi University is not all about all these colleges only.
Related Categories