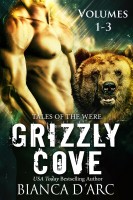 Grizzly Cove Volumes 1-3 Box Set
by

Bianca D'Arc
The first three Grizzly Cove stories in one place! Welcome to Grizzly Cove, where bear shifters can be who they are - if the creatures of the deep will just leave them be. Wild magic, unexpected allies, a conflagration of sorcery and shifter magic the likes of which has not been seen in centuries... That's what awaits the peaceful town of Grizzly Cove. That, and love. Lots and lots of love.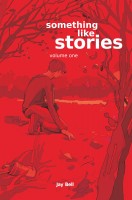 Something Like Stories - Volume One
by

Jay Bell
Benjamin Bentley and many other beloved characters from the Something Like… series make their triumphant return in this collection of short stories and bonus material. Includes Something Like Yesterday, Something Like Fall, Something Like Tonight, and Something Like Eternity. A character guide and timeline of key events rounds out this very special anthology.
Related Categories