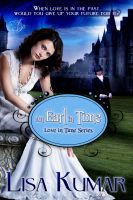 An Earl in Time
by

Lisa Kumar
As a research scientist, Julia Avers travels through time to sleuth out past mysteries. When she travels to 1812 London, she lands in the townhouse of the Earl of Correlton. He's handsome, and though she's from the future, he wants her. Seeking a way to court her, he demands she stay with him for her week in London. Julia hopes to return home. But does her home—and her heart—now rest elsewhere?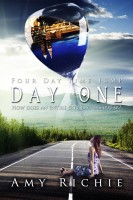 Day One (Four Day Time Jump)
by

Amy Richie
After a brutal night that took her whole family, Miranda Larson decided to become a super hero so she could catch the bad guys before they could chase her down. So she became a cop. On a day just like any other, something happened to change everything she ever knew. Sucked into a tiny pocket of time with only one way out, Randi is forced to partner up with the very criminals she had once chased.
Related Categories