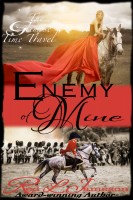 Enemy of Mine
by

Red L. Jameson
Military historian, Minerva Ferguson, wakes up two hundred miles and two hundred years from her apartment in General William Hill's mansion, in New York City, 1776, in the midst of war. Falling for him is not going to happen. No matter what. However, two magical, trickster muses have other plans for Minerva and William.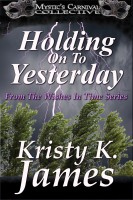 Holding On To Yesterday (A Wishes In Time Story)
by

Kristy K. James
Three years ago, Kyle Ferguson made a big mistake - and the woman he loved more than life died. Now it seems that a drunken wish might allow him to change the events of the past. But is that what's really happening, or is it just an alcohol-induced dream?