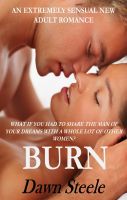 Burn (An Extremely Sensual New Adult Romance)
Abby Holt is running from a past she does not intend to divulge to anyone, not even the young man she would come to love, 21-year-old Devon Fisher. When she shows up at a doorstep in New York City on a rainy night, destitute and bleeding and wearing burn marks on her hands, Devon takes her in. He nurses, clothes and feeds her in a turn of events that would change their lives irrevocably.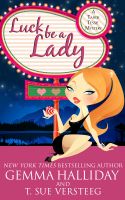 Luck Be A Lady (Tahoe Tessie book #1)
Tessie King has just inherited the biggest casino in South Lake Tahoe, Nevada: the Royal Lakeside. What she didn't bargain for are the problems she'd inherit with it. High-stakes cons, inside jobs, wise guys... Tessie quickly realizes she's in way over her head. And things go from bad to worse when questions start to arise about the nature of her father's death. Tough job? Fo'get about it.