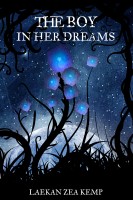 The Boy In Her Dreams (The Girl In Between Series Book 2)
by

Laekan Zea Kemp
(4.00 from 1 review)
When Roman wakes from a six month coma, the first thing he sees is the girl of his dreams and as the memories of how he and Bryn fell in love come rushing back, so do the memories of why he's lying in that hospital bed in the first place. Plagued by guilt, Roman makes a decision that alters both their fates and as Bryn fights for her life in a German hospital, Roman must fight for her forgiveness.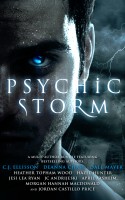 Psychic Storm: Ten Dangerously Sexy Tales of Psychic Witches, Vampires, Mediums, Empaths and Seers
by

C.J. Ellisson

,

Deanna Chase

,

Dale Mayer

,

Heather Topham Wood

,

Hazel Hunter

,

Jesi Lea Ryan

,

JC Andrijeski

,

April Aasheim

,

Morgan Hannah MacDonald

, &

Jordan Castillo Price
Ten books. Ten internationally bestselling authors, including New York Times and USA Today bestsellers! Ten different tales of sexy psychics, empaths and seers who solve crimes, fall in love, make magic and fight to save the world. Over 2,000 pages of extrasensory reading await, with three brand new, original novels and over 1,400 5-Star Reviews for the rest!