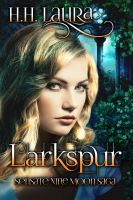 Larkspur (Sensate Nine Moon Saga - Book 1)
by

H.H. Laura
(3.50 from 8 reviews)
Alexandra's world shifts into one where many miraculous things are possible and moral boundaries are put to the test. Three men impact the destiny of her birthright. Jediah waits two hundred-thirty years to claim her; another plans for nearly half a millennia to exact his revenge; and a third captures her to bend her will to his own.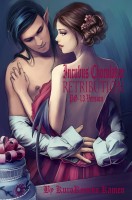 Incubus Chocolatier Retribution PG-13 Version
by

KuroKoneko Kamen
(4.00 from 1 review)
Realizing the depth of his love for Issy Sweet, Tristan won't let her slip through his fingers that easily and pursues her to San Francisco. With the help of several unlikely allies he plots how to get back into Issy's good graces and win her heart. A new love rival in the form of patissier Ambrose Rune complicates things. Tristan also comes up with a way to deliver retribution upon his father.
Related Categories