Sub-categories:
Romance | Urban life | Erotica | General | Contemporary woman | Christian | Mystery & detective | Historical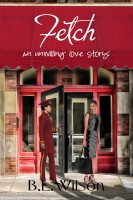 Fetch, an Unwilling Love Story
by

B.L Wilson
Artist Morgan Dunbar works as a doorperson during the daylight hours so she can afford to practice her art at night. Amber, a wealthy, snooty resident of the building, acts like Morgan is invisible. An overwhelming disaster forces the two women to work to together as they try to make it out of Ground Zero alive. Will this tragedy cause Amber to see Morgan as more than Fetch this or Fetch that?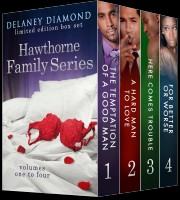 Hawthorne Family series box set
by

Delaney Diamond
Four siblings. Four stories about love. THE TEMPTATION OF A GOOD MAN. Can true love be found after one night of passion? A HARD MAN TO LOVE. Hating him is easy. Loving him is hard. HERE COMES TROUBLE. Who doesn't love a bad boy? FOR BETTER OR WORSE. Will her actions save her marriage or destroy it?