Sub-categories:
Urban life | Romance | General | Erotica | Contemporary woman | Christian | Mystery & detective | Historical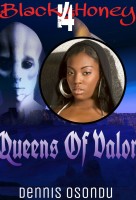 Honey 14: Queens Of Valon
Black Honey 14: Queens Of Valon is the mesmerizing tale of a time traveler sent back a thousand years to study his ancestors as they prepare for the alien threat that is heading their way. Trapped in a host body, Atreides can only do and say what the host body says and does. But something is wrong, because nobody in that time period is even aware of the threat. Can Atreides warn them in time?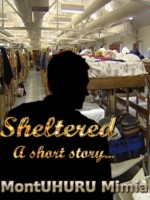 Sheltered
Brent Grimes is listed as a homeless resident of the East Side Men's shelter...only thing is, he's not homeless. Not only that, but his annual salary is well above the six figure mark. Brent's fraternity has him commissioned to perform a certain task at the East Side; and if he fails, his boss will make him pay dearly for coming up short.