Special Deals
Sub-categories:
Romance |
Urban life |
Erotica |
General |
Contemporary woman |
Christian |
Mystery & detective |
Historical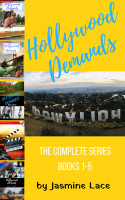 Hollywood Demands: The Completed Series (Books 1-5)
by

Jasmine Lace
Hollywood Demands was originally published as five separate contemporary romance novellas about an interracial couple who find out that they have a love stronger than any whirlwinds of drama and other distractions. Follow Mya and Chris during their travel romance as their love story unfolds in the romantic destinations of California, Alabama, Hawaii and Australia.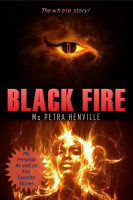 Black Fire
by

Ms Petra Henville
(5.00 from 2 reviews)
Black Fire, the book is a collection of Ms Petra Henville's work in the lost art of the short story. She has included fan favorites such as Just Desserts, Paging Dr. Henville, Black Fire and Chanel. Also, She gives a glimpse into the life of a writer with stories that are the stories behind two of Her most popular poems.