Special Deals
Sub-categories:
Romance |
Urban life |
Erotica |
General |
Contemporary woman |
Mystery & detective |
Christian |
Historical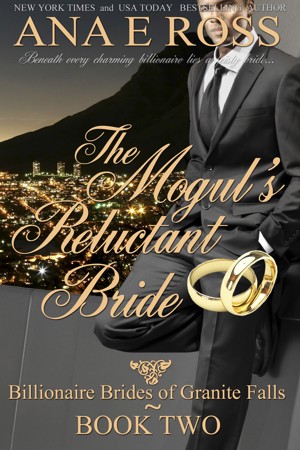 The Mogul's Reluctant Bride
by

Ana E Ross
Bryce Fontaine is not above blackmail to keep his three recently orphaned godchildren in their NH hometown, so he tricks their aunt and legal guardian, Kaya Brehna, into a marriage of convenience. One nibble of Kaya's sweet lips and Bryce is yearning for more of his sexy little bride. Kaya quenches Bryce's desires, but does she have the power to free his heart from the nightmares that plague it?