Sub-categories:
Romance | Urban life | Erotica | General | Contemporary woman | Christian | Mystery & detective | Historical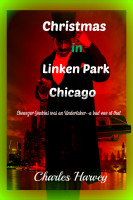 Christmas in Linken Park Chicago
by

Charles Harvey
(3.00 from 2 reviews)
(Formerly Christmas in The Bottoms) A very soulful and satirical version of the classic: "A Christmas Carol." Narrated by a pair of jive talking "Dozens" Players named Madd and Dog2020 aka Maddog2020. It's a bit of fantasy, macabre, and morality tale. Our Scrooge is the miser Ebenezer Jenkins who owns Glad Wrappings Funeral Home and BBQ joint. You don't want to know what's cooking in his pits.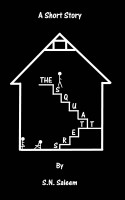 The Squatters: A Short Story
by

S.N. Saleem
Farid and Aziza have just come home from an overseas vacation to find two teenagers have taken up residence in their home. Tensions escalate quickly as the homeowners confront the intruders. The parties manage to come to an agreement on the best course of action, that is, until the couples' daughter comes home for a visit.