Sub-categories:
Romance | Urban life | Erotica | General | Contemporary woman | Christian | Mystery & detective | Historical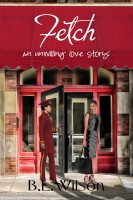 Fetch, an Unwilling Love Story
by

B.L Wilson
Artist Morgan Dunbar works as a doorperson during the daylight hours so she can afford to practice her art at night. Amber, a wealthy, snooty resident of the building, acts like Morgan is invisible. An overwhelming disaster forces the two women to work to together as they try to make it out of Ground Zero alive. Will this tragedy cause Amber to see Morgan as more than Fetch this or Fetch that?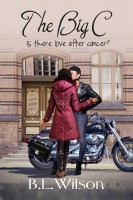 The Big C, Is There Love after Cancer?
by

B.L Wilson
Anita confides a terrible secret about her health to a good-looking maintenance person, Sloan Watson, who doesn't know what to make of the secret. Anita is attracted to Sloan but has too many complications at home to act on the attraction. Will Anita allow Sloan into her life once the medical crisis is over? Will she survive the devastating effects of The Big C?