Sub-categories:
Romance | Urban life | Erotica | General | Contemporary woman | Christian | Mystery & detective | Historical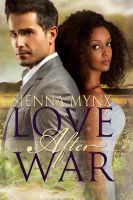 Love After War
by

Sienna Mynx
(4.00 from 1 review)
Lauren Bishop has every reason in the world to despise the sexy, chauvinistic, calculating Dylan McGuire. Once colleagues in a top Management Consulting firm in the Windy City, a slick sabotage move by Dylan—her mentor, demolishes any hope for advancement in her career. Despite the bitter parting she has a lot to be thankful for. Dylan plans to help her understand that.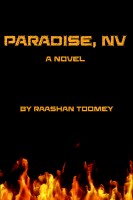 Paradise, NV: A Novel
by

Raashan Toomey
Ashley's boyfriend, Marcus, has involved her in the betrayal of one of their closest friends. When the betrayal is finally discovered, Marcus is pressed by his friends to explain why he would do something so horrible. By the end of his explanation, they are left unsure of what to believe. See, his friends don't believe in magic, but that doesn't stop it from knocking on the door.