Sub-categories:
Romance | Urban life | Erotica | General | Contemporary woman | Christian | Mystery & detective | Historical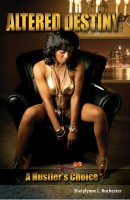 Altered Destiny: A Hustler's Choice
by

Sherylynne L. Rochester
Sasha has grown up amid drugs, crime and violence. She manages to make a life for herself on the streets, with money, sex, respect, power, notoriety, and even love, and she feels that the choices she makes to get there are the right ones. But it all comes crashing down when one of the choices she makes comes back to haunt her. Will she get a second chance to make it right or will it be too late?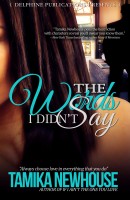 The Words I Didn't Say
by

Tamika Newhouse
Janet had been there and done that when it came to love. After a broken heart love was no longer an option for her. No strings, meaningless sex, and random dates were now her top choices. Besides keeping men at a distance and away from her heart was safe right? You can t get hurt if you don't let anybody in. But what happens when you suddenly meet someone who just gets you?