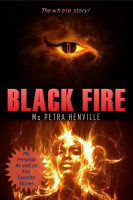 Black Fire
by

Ms Petra Henville
(5.00 from 1 review)
Black Fire, the book is a collection of Ms Petra Henville's work in the lost art of the short story. She has included fan favorites such as Just Desserts, Paging Dr. Henville, Black Fire and Chanel. Also, She gives a glimpse into the life of a writer with stories that are the stories behind two of Her most popular poems.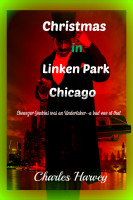 Christmas in Linken Park Chicago
by

Charles Harvey
(3.00 from 2 reviews)
(Formerly Christmas in The Bottoms) A very soulful and satirical version of the classic: "A Christmas Carol." Narrated by a pair of jive talking "Dozens" Players named Madd and Dog2020 aka Maddog2020. It's a bit of fantasy, macabre, and morality tale. Our Scrooge is the miser Ebenezer Jenkins who owns Glad Wrappings Funeral Home and BBQ joint. You don't want to know what's cooking in his pits.