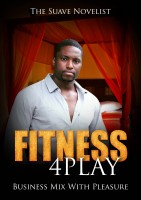 Fitness 4Play: Business Mix With Pleasure (Novel 2)
by

The Suave Novelist
Have you ever mixed business with pleasure? After dodging the "pregnant" bullet of a one night stand, personal trainer, Devin "Dab" Banks, is determined to be a one-woman man and a father. However, when Dab starts dreaming about a certain client, he realizes his lustful ways are not over. They say to never mix business with pleasure. Devin will find out how true that statement is.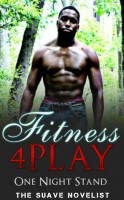 Fitness 4Play: One Night Stand (Novel 1)
by

The Suave Novelist
Can a one night stand destroy real love? Devin "Dab" Banks is the quintessential alpha male who could careless about monogamy.......and then he meets Lucy. But can a one night stand derail their budding romance? Can Devin ever be a one-woman man? Can Devin conquer lust to covet the love he has found with Lucy? It's time to press play on Fitness 4Play!
Related Categories