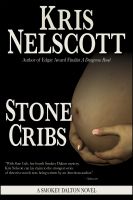 Stone Cribs: A Smokey Dalton Novel
by

Kris Nelscott
Private investigator Smokey Dalton and his powerful girlfriend discover a critically injured woman in his neighbor's apartment, and his neighbor missing. Smokey gets the woman to a nearby hospital, but the doctor won't treat her until she tells him what happened to her. Smokey finds himself in a secret part of America. None of it makes sense, and all of it threatens everything he believes in.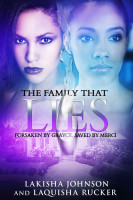 The Family That Lies
by

Lakisha Johnson
Born only months apart, Merci and Grayce Alexander were as close as sisters could get. And with a father who thought the world of them, life was good. Until one day everything changed. Merci realized she'd been a part of something much bigger than she'd ever imagined. Yes, every family has their secrets, hidden truths and ties but Merci had no idea she'd been born into The Family That Lies!
Related Categories