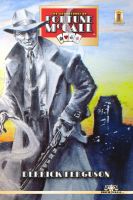 The Adventures of Fortune McCall
From Sovereign City roars yet another Hero! Derrick Ferguson's THE ADVENTURES OF FORTUNE MCCALL brings a seafaring gambling ship owner and adventurer to the shores of Sovereign and flings him and his circle of companions feet first into Murder, Mystery, and Madness! Four stories of Fortune and his team are featured here, all penned by Ferguson, the man behind Fortune McCall!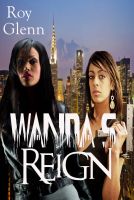 Wanda's Reign
Wanda Moore finally has exactly what she's always wanted—she is in control of Mike Black's criminal organization. In the short time that she's been carrying power, Wanda has made some powerful enemies. She has made one powerful and loyal ally: Rain Robinson. During Wanda's Reign, Rain has proven time and time again that she is a good soldier and loyal ally to Wanda.