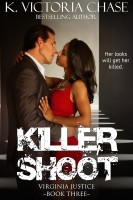 Killer Shoot (Virginia Justice Book Three)
Special Agent Rico Tonoeli has a second chance to catch a killer. Beautiful women are being targeted and with his childhood friend Dani Fairbanks home, she might be the most tempting prey Rico can't protect.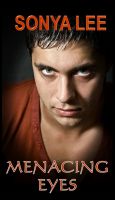 Menacing Eyes
If you look over your shoulder, you might notice the target on your back! Katrina Castillo is oblivious to the danger she is currently in. She's a graduate student working at State University trying to get her life back together after a recent tragic death. An attempted mugging brings Michael White, an enigmatic stranger, into her life. As danger draws near, will she be able to tell who to trust?