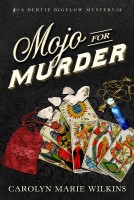 Mojo for Murder: A Bertie Bigelow Mystery
by

Carolyn Marie Wilkins
Do you believe in magic? There's a hex on Charley Howard's Hot Links Emporium, and Charley, a.k.a. the Hot Sauce King, is furious. He suspects that the Jamaican psychic who's been "advising" his gullible wife Mabel is a phony, and he asks choir director Bertie Bigelow to do a little amateur sleuthing to help him prove it. To solve this case, she's going to need all the mojo she can get.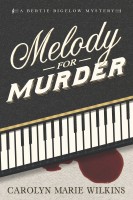 Melody for Murder: A Bertie Bigelow Mystery
by

Carolyn Marie Wilkins
On the South Side of Chicago, one sour note can lead to murder. When the choir director's date is shot to death, Bertie must find the judge's killer—or become the next victim.When recently-widowed college choir director Bertie Bigelow reluctantly accepts a New Year's date with Judge Theophilous Green, she never imagines the esteemed civil rights pioneer and inveterate snob will be found shot dead.
Related Categories