Special Deals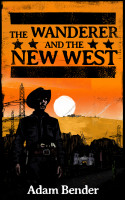 The Wanderer and the New West
by

Adam Bender
A rogue vigilante seeks redemption in a lawless, near-future America that fully protects the rights of armed citizens to stand their ground against mass shooters and motorcycle gangs. The novel won a gold medal for Dystopia in the 2018 Readers' Favorite Awards and best Western in the 2018 National Indie Excellence Awards.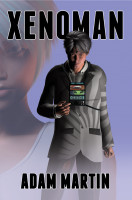 Xenoman
by

Adam Martin
Xeno yearns to have access to the Nth Dimension like The White Boys, famed telepaths who suffered brain damage when they made contact with extraterrestrial intelligence. He earns an entry level position as an agent for secret service organization Intellegella, where he acquires the black box, a device that allows his pineal gland access to synthetic sensory perception with the turn of a dial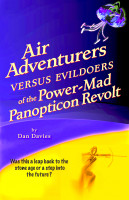 Air Adventurers Versus Evildoers of the Power-Mad Panopticon Revolt
by

Dan Davies
In some far undiscovered corner of the cosmos, the habits of local physics may unexpectedly vary from what we know as the laws of nature. Though ­distant in time and space and safe from ever being stumbled on by us, what could happen if some lawless thing from there, stalking its own ­simple attractor, one day finds a way to Earth? Chances are, simply asking the question might put us in its path.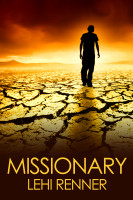 Missionary
by

Lehi Renner
Knowledge isn't always power, but ignorance isn't always bliss… The Prophet provides everything for the Flock, demanding absolute devotion in return. Before allowing men to wed, they must serve Him, which they do willingly to get their brides. There's only one little problem. When each man has multiple wives, there's simply far too many boys.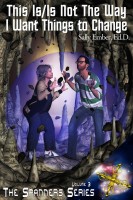 This Is/Is Not the Way I Want Things to Change
by

Sally Ember, Ed.D.
(4.00 from 1 review)
Clara, Moran, Espe, Epifanio and the alien Band of holos are back in Volume III science-fiction/romance ebooks (soon to be in print) of The Spanners Series. Will the leaders' increasing psi skills, interspecies collaborations and budding alien alliances be enough to make it through The Transition intact? What if there is no clear path for Clara's love? What do YOU do with wanted/unwanted changes?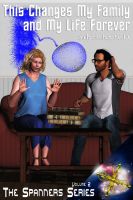 This Changes My Family and My Life Forever
by

Sally Ember, Ed.D.
(4.50 from 4 reviews)
Earth's first five years of The Transition in the Many Worlds Collective by teen and young/new adult Earthers related to Clara Branon, Chief Communicator/liaison, Clara's early life, and the ongoing love story between her and Epifanio Dang. Sci-fi/romance/paranormal/multiverse/utopian speculative fiction, "This Changes My Family and My Life Forever" is Volume II of "The Spanners Series."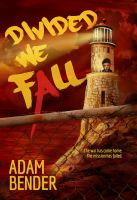 Divided We Fall
by

Adam Bender
When the war comes home, don't be alone. Amid threat of global war, a government agent must arrest her fiancé after he loses his memory and becomes a revolutionary.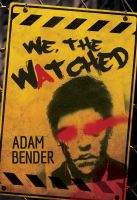 We, The Watched
by

Adam Bender
(4.00 from 5 reviews)
An amnesiac struggles to conform in a surveillance society where the government keeps a Watched list of its own citizens. Seven's blank-slate perspective lets him see through the propaganda, but attracts the eyes of the Guard.
Related Categories