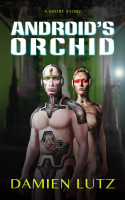 Android's Orchid
by

Damien Lutz
Personal assistant android Ki Po is hacked by his owner, allowing him to think for himself and mimic his owner's imperfect traits, until he is forced to decide between following his inherent directives or protecting his own kind. Android's Orchid is a sci fi short story.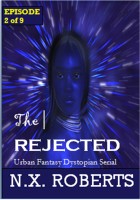 The Rejected - Episode 2 of 9 (Urban Fantasy Dystopian Serial)
by

N. X. Roberts
Sapphire Adams, an inquisitive young programmer who suffers from social anxiety disorder. Thrust into a world where she is compelled to face her fears, she must adjust her long held beliefs and do things she never thought possible. Although forced to keep family secrets that she doesn't understand, her family past is shrouded by an obscurity she yearns to decipher but…. The truth has a price...
Related Categories