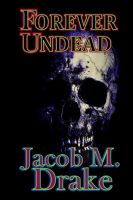 Forever Undead
by

Jacob M. Drake
(4.50 from 6 reviews)
When a family man finds his less-than-perfect life turned completely upside down by his becoming a vampire everything he knows and values is called into question, especially when other vampires expect him to assist them in staging a coup that will result in the ravaging and enslavement of all humans. He must then decide what it means for him to live forever. First of the Forever Darkness series.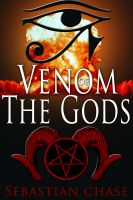 Venom of the Gods
by

Sebastian Chase
(4.00 from 1 review)
Michael went to bed a loving father and husband; he awoke an immortal god. At one time humans worshiped his kind, but as humanity matured, they labeled the creatures from another dimension as demons, performing brutal sacrifices to appease them. Now, filled with the hunger once again, he knows what modern humans will call him—vampire. The world will soon discover that he is much more than that.