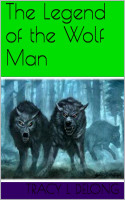 The Legend of the Wolf Man
by

Tracy Lynn Delong
Tara and some of her college friends enter local forest in search of the Legend of the Wolf Man. Soon she will discover her and her friends are in great danger. Then she meets her guardian the werewolf and finding a book. It is descible a Choosen One and that will come future. When some her friends had other ideas about money and fame. Who will surrive the night?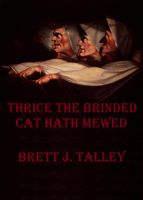 Thrice The Brinded Cat Hath Mewed
by

Brett Talley
Three horrifying tales to chill your blood. A preacher learns that dead really is better in Death Comes Late. The hot wind scours Los Angeles in The Wind Passes Like A Fire. A doctor learns how to control the minds of men in Freedom of Speech. Read them if you dare, but beware the evil that lurks in the darkness, for something wicked this way comes!
Related Categories