Special Deals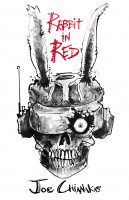 Rabbit in Red
by

Joe Chianakas
Voted best horror book of 2016, Rabbit in Red follows a group of horror fans in a Willy Wonka like adventure through their favorite scary stories. Also selected as the Halloween Book-of-the-Day, Rabbit in Red is the first book of a new horror trilogy that is a "must-read for horror fans."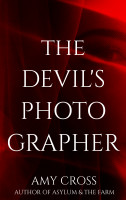 The Devil's Photographer
by

Amy Cross
Price:
$0.99

USD.
(
Free
!) Words: 92,940. Language: English. Published: May 31, 2017. Categories:
Fiction
»
Horror
»
General
As she investigates a series of strange images, photographer Kate Logan finds herself drawn closer to a mysterious church that seems to hide a number of secrets.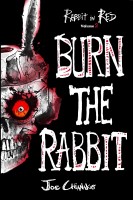 Burn the Rabbit: Rabbit in Red Volume Two
by

Joe Chianakas
The second book in the Rabbit in Red series, Burn the Rabbit, reunites Bill, Jaime, Wes, and Rose at JB's Rabbit in Red studios, this time as students in his highly anticipated horror college. But before any lesson is learned, one of their own is attacked. Someone is out to destroy Rabbit in Red. The bodies pile up, and the mysteries become more dangerous. Who will survive?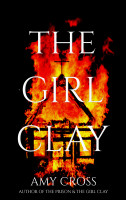 The Girl Clay
by

Amy Cross
Price:
$0.99

USD.
(
Free
!) Words: 88,540. Language: English. Published: May 19, 2016. Categories:
Fiction
»
Horror
»
General
(4.00 from 1 review)
Ten years ago, a scared little girl was supposed to lead a doomsday cult to a new level of spiritual awakening. Today, that same little girl is on the run, desperately trying to stay one step ahead of a vengeful minor deity. The Girl Clay is the story of a little girl who was pushed too far, and a woman who finally has to stop running and face the demon from her childhood.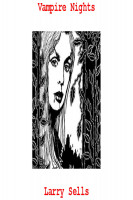 Vampire Nights
by

Larry Sells
Vampire Nights are filled of vampires drinking blood and trying to take over the world. Hooterville, IA brings the conflict vampire and good guys to the head where it overlaps to the surrounding communities. Vampires, werewolves, oh my God help us all.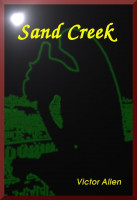 Sand Creek
by

Victor Allen
Isabel Warren yearned to escape her gilded prison. The bars were gold and her every creature comfort was provided, but she wanted more: she dreamed of Sand Creek, where she could fly, breathe the cold air, and die free. But the monsters -human and inhuman- wouldn't let her go. They liked her right where she was and would stick at nothing -including murder- to keep her in her safe, metal ring.