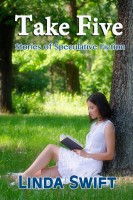 Take Five
by

Linda Swift
An emotional and thought provoking mix of suspense, mild horror, and ironic twists... This collection includes: Give It All You've Got-a librarian's new job leads to tragedy; The Good News-a vacation goes awry; Winner Take All-reclaiming home turns ugly; Three to Make Ready-school busing brings unwanted changes; and Nathan, the Buttercups are Blooming-an elderly man tackles the inevitable.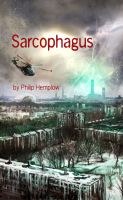 Sarcophagus
by

Philip Hemplow
(4.00 from 2 reviews)
The Sarcophagus, the reinforced shell that locks away the heart of the Chernobyl nuclear reactor, is on the verge of collapse, and the giant construction project required to avert disaster has ground to a halt. Dr Victoria Cox must return to the Zone of Alienation to find out why. As shadows stir to life, and madness engulfs the Zone, she finds that there is a terrible price to pay for the truth.