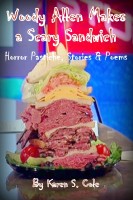 Woody Allen Makes A Scary Sandwich - Horror Pastiche, Stories & Poems
by

Karen S. Cole
(5.00 from 1 review)
Heywood "Woody" Allen: Over time, Allan Stewart Konigsberg and I have associated with each other. This is the first in a series of books compiling a few short stories we've distantly collaborated on throughout the past 25 years. I am a book ghostwriter and editor of long standing, and these "tall tales" reflect a variety of genres including horror fiction, humorous sci-fi and narrative nonfiction.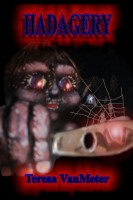 Hadagery
by

Teresa Vanmeter
(4.50 from 2 reviews)
The world as Hadge knows it seems to unravel around him, as the mystery of a strange book is thrust upon him along with what it really means to him, and the survival of Elysium.
Related Categories