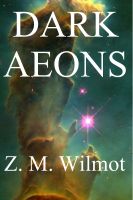 Dark Aeons
(5.00 from 1 review)
This collection of terrifying tales reveals the timeless horrors that lurk behind all of existence, bringing these eternal fears to chilling life. From ghost ships to faceless men, from mad winds to silver doors, from carnivorous rain to interdimensional fishers, and from succubi to visions of hell, this twisted collection of horrifying tales will leave no reader unchanged.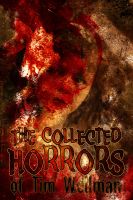 The Collected Horrors of Tim Wellman
(5.00 from 1 review)
The collected horror stories of award-winning author, Tim Wellman. This book contains eighteen tales of terror and suspense, including two novelettes! From spooky little girls to Appalachian yarns, film noir tough guys to bigfoot, you're sure to find something you like in this collection, all written in 2013.