Special Deals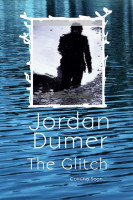 The Glitch
by

Jordan Dumer
Francois is a hard worker with a dream of becoming a maverick in the field of graphic art. But strange things have been going on his Milwaukee Suburban town. Stories of dark strangers have surfaced, along with the mention of a glitch. But what does it all mean, and how is it all connected?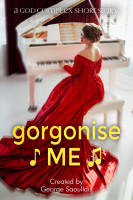 Gorgonise Me
by

George Saoulidis
A Story Inspired by Medusa's Sister and a Piece of Unplayable Piano Music Evryali is a music piece for solo piano that cannot physically be played, composed by Iannis Xenakis in 1973. That means the piano player has to choose which notes to play and which not to, resulting in a performance that transcends form and function. Evryali is also a Gorgon, (Yes, Medusa's sister.)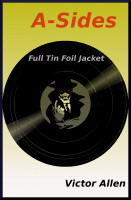 A-Sides
by

Victor Allen
You asked for it, you got it -A-Sides, now fortified with zombies! From Lost loves to Buckets O'Gore, "A-Sides" has it all. Twenty stories, fair and true, featuring Ghosts, paranormal children, Spontaneous Human Combustion, lawyers, werewolves, aliens, conspiracy theories, pagan idols, romance, evil bankers, weird sisters, forbidden archaeology, and more!
Related Categories