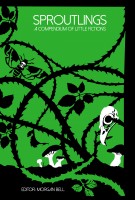 Sproutlings: A Compendium of Little Fictions
by

Morgan Bell
VENGEFUL VEGETATION Morgan Bell's Sproutlings is a mesmerising collection of exquisite peculiarities. Welsh and Cornish mythology. Australian campfire tales. Astral and fantastic. The pertinency of forty-three modern authors is punctuated by bites of botanical fiction from Poe, Lawson, Orwell, Lawrence, Wells, Alcott, and Wilde in this tour de force of tiny stories.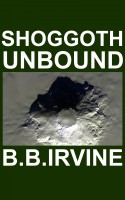 Shoggoth Unbound
by

B.B. Irvine
(5.00 from 1 review)
Former Air Force Pararescue specialist Sam Oliver joins the Hobblestone-Thorpe 2012 Antarctic Expedition on the ice sheet at the base of Mount Takahe, never dreaming that within it he will encounter an absolute impossibility and be the only person to return alive and able to warn the world what has broken free.
Related Categories