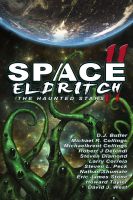 Space Eldritch II: The Haunted Stars
The cold of interstellar space is again closer than you think as eleven authors -- including New York Times bestseller Larry Correia, Nebula winner Eric James Stone, Amazon #1 bestseller Michaelbrent Collings, and multiple Hugo nominee Howard Tayler -- explore what happens when space opera meets Lovecraftian cosmic horror.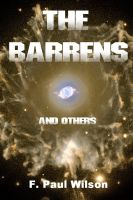 The Barrens & Others
"F. Paul Wilson is among the finest storytellers of our time." (Rocky Mountain News) A first-rate collection of first-rate tales, ranging from Lovecraftian to Western supernatural, with many mysterious combination in between, The Barrens and Others will be a treasure for Wilson's established fans and to those discovering Wilson for the first time.