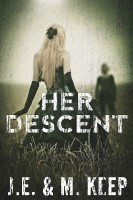 Her Descent (Lovecraftian Horror Novel)
by

J.E. & M. Keep
In the dead of night, the monsters call for her. A noble woman with a thirst for more feels the primal pull of beings that shouldn't exist when she falls beneath the surface of the earth. Saved by a monstrous man from the clutches of two vampires, she quickly realizes that her nightmares couldn't even come close to the things that haunt the underworld.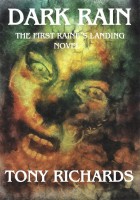 Dark Rain (Raine's Landing #1)
by

Tony Richards
There's something very strange about Raine's Landing, Mass. Could there be some force at work … like witchcraft? Now the town has a new visitor, a demon in human form . And when he starts his deadly games, not even the best magicians can stop him. So it's left to Ross Devries and Cassie Mallory. They don't have any magic, just their guns and fists and their sharp wits. But will those be enough?
Related Categories