Special Deals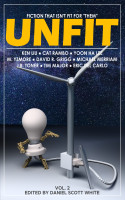 Unfit Magazine: Vol. 2
by

Daniel Scott White
*Featuring: KEN LIU, CAT RAMBO, YOON HA LEE, M. YZMORE, DAVID R. GRIGG, MICHAEL MERRIAM, J.B. TONER, TIM MAJOR, ERIC DEL CARLO In Vol. 2 of Unfit, we take a closer look at the realms of cyberpunk and steampunk with a collection of stories which are both imaginative and convincing.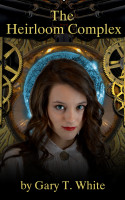 The Heirloom Complex
by

Gary T. White
(5.00 from 1 review)
Hundreds of years after the Great Collapse of the late 21st century, a New Industrial, Neo-Victorian society has emerged. Helena Morgan, while traveling to her father's home in the Appalachian Province by train, is singled out for abduction. Her mysterious rescuer produces more questions than answers. Can Helena and her companions deliver themselves from the Heirloom Complex?
Related Categories