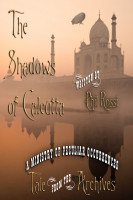 The Shadows of Calcutta
by

Phil Rossi
(4.00 from 1 review)
Agent Robert Smith, on return from a mission in Nepal, is diverted to India where he is charged to find a missing agent. Alex Tanner had been investigating a series of thefts and murders holding the Ministry's attention, and now it falls on Agent Smith to find his missing comrade. Tales from the Archives are short stories set in the world of the Ministry of Peculiar Occurrences.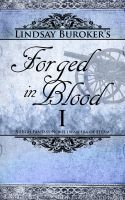 Forged in Blood I (The Emperor's Edge Book 6)
by

Lindsay Buroker
(4.88 from 8 reviews)
The emperor has been ousted from the throne, his bloodline in question, and war is descending on the capital. Forge, the nefarious business coalition that has been manipulating the political situation from the beginning, has the ultimate weapon at its disposal. If it was difficult for a small team of outlaws to make a difference before, it's a monumental task now...