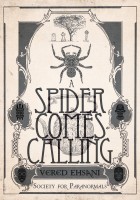 A Spider Comes Calling
by

Vered Ehsani
Life after death just got deadlier. When a giant spider appears in the garden, Mrs. Beatrice Timmons (aka Miss Knight) knows there's trouble brewing and it's not served with tea. A choice must be made: agree to an unholy alliance or endanger an unborn child? An unsolicited visit to the God of Death is part of the bargain. While it's all for a good cause, the consequences could be dire.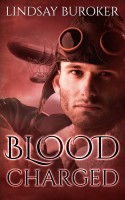 Blood Charged (Dragon Blood, Book 3)
by

Lindsay Buroker
(5.00 from 5 reviews)
Sardelle Terushan, sorceress and healer, should be lying low. Magic is forbidden in Iskandia, and magic users are drowned, shot, or otherwise slain. The problem? She's fallen in love with ace fighter pilot and national hero, Colonel Ridge Zirkander, a man whom everybody notices, including the king. It's not long before Sardelle has spies dogging her steps and people trying to blow her up.