Special Deals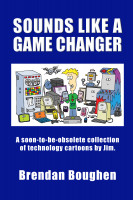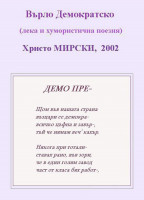 Върло Демократско (лека и хумористична поезия)
by

Chris Myrski
In Bulgarian! Ами така е, това е "върло" демократична поезия, или, респективно, анти-демократична. Но то надали ще се намери страна по света където интелигентните хора да харесват демокрацията — защото тя е прекалено, ами, вулгарна! Е, аз си казвам своята дума, в случая чрез леката ми поезия.
00 Something
by

Rick Bramhall
Price:
$2.98

$2.23 USD.
(
25% off
until
May 5, 2024
!)
Words: 97,280.
Language: English.
Published: August 6, 2017
. Categories:
Fiction
» Humor & comedy
» Satire
This is a political satire that has been serialized, chapter by chapter. The entire novel is now done. The author takes on the persona of a secret agent working for the little-known, little-understood agency known as the General Public. He's not sure what his secret number is, and neither does his boss, George Soros. And no, Soros is not paying him. I wish!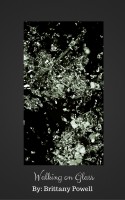 Walking on Glass
by

Brittany Powell
This telling of Cinderella rationalizes the need to clean as a modern fear of germs. The magic of glass slippers resurfaces as a tribute to the adage "Be careful what you wish for."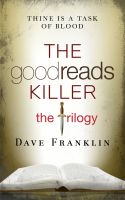 The Goodreads Killer: The Trilogy
by

Dave Franklin
Thomas Ultorem's burning obsession to make it as a writer has broken him. And in the chaotic world of his disintegrating psyche, someone's got to pay… The Goodreads Killer – Talk is cheap, but murder costs nothing.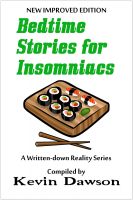 Bedtime Stories for Insomniacs
by

Kevin Dawson
First there was, or were, "Fractured Fairy Tales." Then "Politically Correct Fairy Tales." Then all those "Shrek" movies. Now, just when you thought you'd had about enough, here comes "Bedtime Stories for Insomniacs" to take you where "Once upon a time" never managed to take you before!
Related Categories