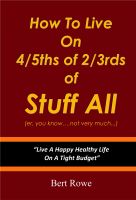 How To Live On 4/5ths Of 2/3rds Of Stuff All
by

Bert Rowe
Beats me why people need someone else to tell them how to live. But they say there's big bucks in telling people "how to do... whatever". Dr. Spock told 50 million people how to raise their kids. Apparently, he got it wrong, but he still made heaps. So, need someone to tell you how to live cheaply? C'mon, don't think you can work it out for yourself do you?? Crazy, off the wall humor you'll love!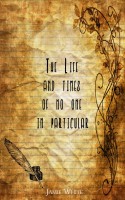 The Life And Times of No One In Particular
by

Jamie White
Beware the muse with a chip on her shoulder. Muses are often called uncooperative, grumpy, lazy beings who abandon a writer when they're needed most. Now, one of them has decided to tell their side of the story. Meet Clarissa, a muse who has spent centuries trying to inspire artists who sometimes are too stubborn to listen to her. What is your muse trying to say to you?
Related Categories