Unreality Show
by

Rich E Beckett
(5.00 from 4 reviews)
The show must go on, especially when it's The Greatest Reality Show ever. Never mind that the contestants are playing for their lives or that the presenters are being killed on stage – that's reality for you. The one-off special is taking place in the grand old city of London, United Queendom, at a dazzling, newly erected Duke Cowely Simon Dockland Plaza and Arena, and no expense has been spared.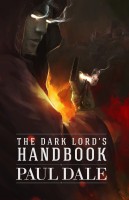 The Dark Lord's Handbook
by

Paul Dale
(4.50 from 2 reviews)
To become a Dark Lord is no easy thing. The simple ambition to hold dominion over the world sounds straightforward but it's not. After many spectacular failures, Evil wrote an easy to follow Dark Lord's Handbook. It had been hundreds of years, and the Handbook was seemingly lost in the annals of time. But then the Handbook found its way to a new contender, Morden. He had better be a quick study.
Related Categories