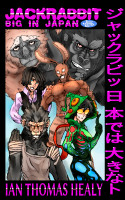 Jackrabbit: Big in Japan
by

Ian Thomas Healy
All Jackrabbit, Herald of the Rabbit God Leporidus, wanted to do was give his best friend Bunny a nice pre-wedding gift in the form of a trip to Japan. Naturally, Bunny is kidnapped by ninjas shortly after their arrival, forcing Jackrabbit to play superhero, detective, martial artist, video game enthusiast, street preacher, and more in his quest to rescue his friend.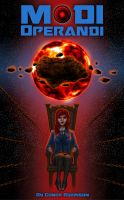 Modi Operandi
by

Conor Robinson
(5.00 from 6 reviews)
Beth Belontalus, a young woman working for the Central Systems Post Service, is kidnapped by the insidious criminal organization the Debian Combine to become their new base administrator. Beth must survive long enough to hone this gaggle of madmen into a force to be reckoned with.
Related Categories