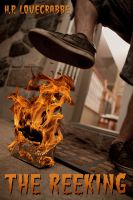 The Reeking
At least once a week, Frank Thurston Waylaid is taunted by something evil. Frozen with fear, he cannot confront that which lurks at his doorstep in the suffocating blackness of night. It is only in the safety of daylight that he ventures forth to see that which is left behind; a blackened oval of something burnt and reeking. Smell the fear in this short tale of eldritch proportions!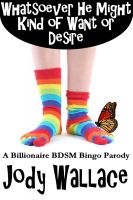 Whatsoever He Might Kind of Want or Desire
(4.00 from 1 review)
Krissy LaLove has a lot riding on her slender shoulders—the care and feeding of her brothers and sisters. That's why high-salaried job on Creep's List entices her to apply to be the personal assistant of none other than ruthless billionaire CEO of CEO Industries, Assad Masterson. However, Krissy doesn't realize just how personal...and submissive...Masterson needs his assistant to be.