The Cabal of Thotash
by

J. Zachary Pike
The Cabal of Thotash is a wickedly funny novelette that peers beneath the hood of an evil cult and finds the inevitable collisions between orthodoxy and modern culture.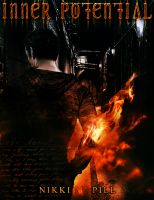 Inner Potential
by

Nikki M. Pill
(4.00 from 1 review)
Horace Beasley is lonely, irritable, and desperately in love with a receptionist who has no idea he's alive. When magic starts dribbling out of his elbow, he discovers that he might have the world's lamest superpower. Can he find his inner potential and win Marci's heart? Find out in this black comedy short story.
Related Categories