Special Deals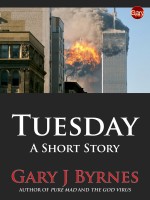 Tuesday
by

Gary J Byrnes
Price:
$0.99

USD.
(
Free
until
Feb. 27, 2029
!)
Words: 8,070.
Language: American English.
Published: November 8, 2014
. Categories:
Fiction
» Thriller & suspense
» General
Tom Swan wakes up with a hangover in Manhattan on September 11, 2001, as the world is falling apart. This is his story.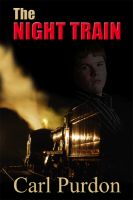 The Night Train
by

Carl Purdon
The story of Jayrod Nash, a young boy who was bullied at school and abused by his father, and the extraordinary steps he took to survive.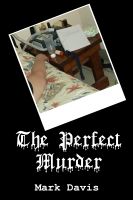 The Perfect Murder
by

Mark Davis
A wannabe writer, who has never published anything in his life, finds himself on trial for murder. He had been planning the perfect murder for a book he was wanting to write. Of course, when a death occurs that almost exactly mimics his plan, he becomes the prime suspect!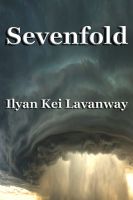 Sevenfold
by

Ilyan Kei Lavanway
(4.80 from 5 reviews)
Young wife, Gracie yearns for newlywed innocence. Abiathar wants to secure it for her. Their trek has been anything but blissful. Stomach their journey, and let your faith be strengthened through their experience. Glimpse miracles and tribulations of future pioneers as you live vicariously through this young family.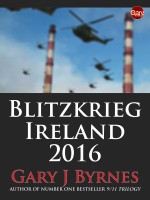 Blitzkrieg Ireland 2016
by

Gary J Byrnes
A very short story about what might happen when Ireland can no longer afford to pay her debts to the European Central Bank. This story also features in Ireland Trilogy by Gary J Byrnes.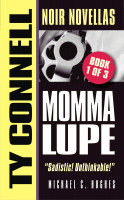 Momma Lupe
by

Michael C. Hughes
When "Thin Vinnie" Momesso gets whacked it looks like just another mob hit on one of their own. But the case quickly turns darker. Behind it is a woman. But what kind of woman can order a pro hit on a made mob guy? Momma Lupe can. As Connell starts to dig in, he begins to learn how truly vile and cold-blooded this mystery figure really is. He vows to end Momma's evil reign.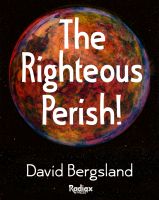 The Righteous Perish!
by

David Bergsland
The righteous perishes, and no man takes it to heart: and devout, merciful people are taken away, no one understanding that the righteous are taken away from the evil to come [Isaiah 57:1] Here begins a tale of wonder as the plans of the Lord are revealed to a church which had not considered the wisdom and complexity of God's love for us.
Related Categories