Special Deals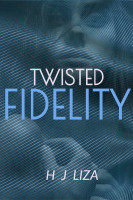 Twisted Fidelity
by

H. J. Liza
One quirky accountant... One smokin' body guard… One high profile actor… ONE LOVE. One psychotic rich socialite… One disgruntled co-worker... One creepy ex… ONE DEADLY PLOT. One innocent girl… Two men that like to share… One girl falling for the pair… THIS NOVEL IS HOT! With stalkers, attacks, robbery, kidnapping, arson, shootings, jealousy, love, sex and suspense, this can't be missed!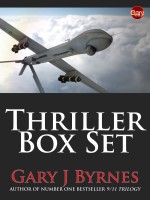 Thriller Box Set
by

Gary J Byrnes
Sex, Drugs, Gods and Gangs. Terrorism, 9/11, War and Hate. Love, Lies, Truths and Sins. Three of Gary J Byrnes's bestselling novels, now brought together for the very first time. Your summer reading problems are now officially solved!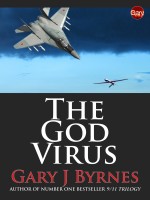 The God Virus (Conspiracy thriller)
by

Gary J Byrnes
What if You Could Prove That God Does Not Need to Exist? Epic, transrealist thriller, set in the world of crime forensics. In Essex, England, forensic scientist William Bunk's life is messed around when he finds mysterious DNA samples in the mail. His wife is murdered and he becomes the prime suspect. Could there be a bizarre connection between the Homo erectus DNA and that space dust from NASA?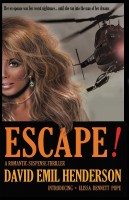 Escape!
by

David Emil Henderson
Elissa Bennett Pope threw away a fortune in Chicago's suburban Lake Forest, because she couldn't stand the abusive marriage that came with it. Into her posh surroundings comes Gray Harper, a "dangerously attractive" California architect. And within 24 hours, they're both running from a federal firestorm, all the way to a colossal climax on the California Coast.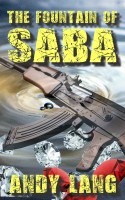 The Fountain Of Saba
by

Andy Lang
The Fountain of Saba, an African adventure filled with historical fact and discovery, romance, jeopardy and danger, the super-natural,superstition, religious supposition, and for some... redemption.
Related Categories