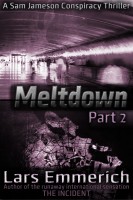 Meltdown - Part 2: A Sam Jameson Espionage and Suspense Thriller
by

Lars Emmerich
"Lars Emmerich is right up there with James Patterson, David Baldacci, Nelson DeMille, and Frederick Forsyth." - Gene GeRue, Amazon Special Agent Sam Jameson never pays much attention to the crackpots and goofballs with their shrill economic doomsday predictions… until their dire conjecture suddenly comes true. That's when her week blazes past horrible and crashes headlong into nightmarish.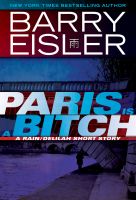 Paris Is A Bitch -- A Rain/Delilah Short Story
by

Barry Eisler
(4.33 from 3 reviews)
For most couples, a quiet dinner for two in Paris would be just the thing to smooth out the complications in a romance. But for gorgeous Mossad operative Delilah and trying-to-retire contract killer John Rain, nothing is ever easy. When it comes to killing, business and pleasure are the most dangerous mix of all.