Special Deals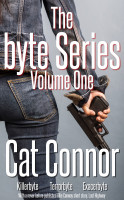 The Byte Series - Volume One
by

Cat Connor
Killerbyte A killer with a penchant for inventive and macabre deaths challenges an FBI Agent with an unusual imagination and sense of humour. Terrorbyte Special Agent Ellie Conway is back: wisecracking and kicking ass. This time to grapple with a murderer with ulterior motives, secreted behind a series of grotesque crimes. Exacerbyte Hawk is hunting again - SSA Ellie Conway is his nemesis.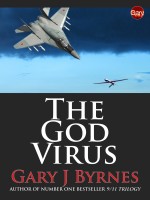 The God Virus (Conspiracy thriller)
by

Gary J Byrnes
What if You Could Prove That God Does Not Need to Exist? Epic, transrealist thriller, set in the world of crime forensics. In Essex, England, forensic scientist William Bunk's life is messed around when he finds mysterious DNA samples in the mail. His wife is murdered and he becomes the prime suspect. Could there be a bizarre connection between the Homo erectus DNA and that space dust from NASA?
Related Categories