Special Deals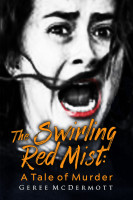 The Swirling Red Mist: A Tale of Murder
by

Geree McDermott
(5.00 from 2 reviews)
There is a serial killer in affluent Solana Beach, CA, a place where serial murders do not happen, until now. The story accompanies Nancy Thomason who moves to the Cedros Avenue Design District with a new career, acquaintances, and an escalating mental illness.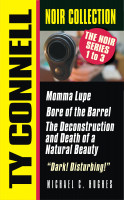 Ty Connell: The Noir Novellas
by

Michael C. Hughes
The Noir Novellas. Three novella length short stories - approximately 35,000 words each - that capture the dark side of the police world. Cases that working cops would rather forget ever happened. The kind that haunt and linger. Evil. Tragic. Disturbing. • Momma Lupe • Bore of the Barrel • The Death and Deconstruction of a Natural Beauty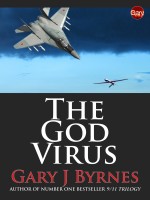 The God Virus (Conspiracy thriller)
by

Gary J Byrnes
What if You Could Prove That God Does Not Need to Exist? Epic, transrealist thriller, set in the world of crime forensics. In Essex, England, forensic scientist William Bunk's life is messed around when he finds mysterious DNA samples in the mail. His wife is murdered and he becomes the prime suspect. Could there be a bizarre connection between the Homo erectus DNA and that space dust from NASA?
Related Categories