Special Deals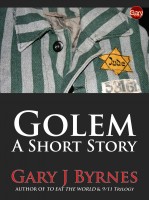 Golem
by

Gary J Byrnes
Amid the horrors of a Nazi concentration camp, a prisoner evokes the memory of Golem.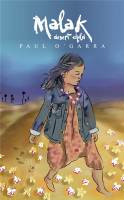 Malak Desert Child
by

Paul O´Garra
Price:
$9.99

$2.90 USD.
(
71% off
until
April 5
!)
Words: 68,460.
Language: British English.
Published: February 2, 2019
. Categories:
Fiction
» Historical
» General
(5.00 from 1 review)
A five year old girl living in poverty defends her family against a drunken and scheming father. Set in North Africa, Malak escapes to the Saharan birthplace of her mother, guided by a mysterious ex soldier. The feisty child has an effect on powerful people and becomes a mystically motivated catalyst in events that will have earthmoving consequences for the mysterious desert and its peoples.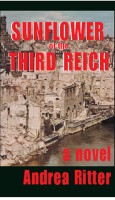 Sunflower of the Third Reich, A Novel
by

Andrea Ritter
This is a WWII historical novel based on the experiences of a German family during the Nazi era. Sunflower of the Third Reich is set in war-torn Germany between 1943 and 1945. The novel presents the German perspective of the Second World War – a viewpoint to which American audiences have rarely been exposed. The author grew up in Nazi Germany during WWII.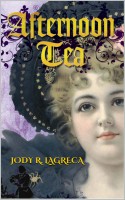 Afternoon Tea
by

Jody R. LaGreca
Award-winning poet, Jody R. LaGreca, crafts a relentlessly riveting novel about high society of the Victorian Age. Enter this fascinating era in New England and witness a saga of forbidden love, the standards of high society and their irony unfold in Afternoon Tea, one unforgettably engrossing read; a masterful work by one of fiction's most gifted talents.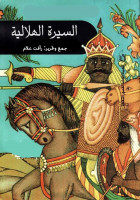 السيرة الهلالية
by

رأفت علام
السيرة الهلالية هي إحدى السير الشعبية العربية، وهي عبارة عن ملحمة طويلة تغطي مرحلة تاريخية كبيرة في حياة بني هلال المعروفة بهجرة بني هلال، وتمتد لتشمل تغريبة بني هلال وخروجهم من ديارهم الخرمه ورنية في عالية نجد إلى تونس. هي السيرة الأقرب إلى ذاكرة الناس، والأكثر رسوخًا في الذاكرة الجمعية. وتبلغ نحو مليون بيت شعر. وإن أضفى عليها الخيال الشعبي ثوبًا فضفاضًا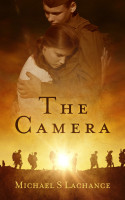 The Camera
by

Michael S. Lachance
World War One, Father Michael Leauvin must go to the front for a rotation in Verdun, France. His odd hobby of taking pictures takes a turn from photos of nature to photos of the wounded, the dying and the dead. During his time at the front, he does not question his faith; it's his love that he fights with, a love for Christ and a love for a woman.
Related Categories