Special Deals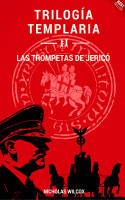 Las trompetas de Jericó
by

Nicholas Wilcox
Los nazis intentan ganar la segunda guerra mundial recuperando el Arca de la Alianza. Año 1943. Los nazis están perdiendo la segunda guerra mundial. Un arqueólogo alemán encuentra en Venecia la pista del Arca de la Alianza que los templarios ocultaron en un cementerio de Túnez en 1308.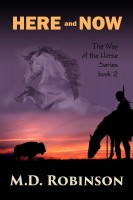 Here and Now
by

M.D. Robinson
The young man thrown into this band has to come to grips with his place, but the intrigues of men may well unravel his story before it begins with so many fronts to watch and prepare against. What is more important? Why? And how does the Way of the Horse figure into his new future?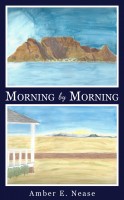 Morning by Morning
by

Amber E. Nease
Great changes have come to South Africa in 1901. Though the two former Boer republics have been annexed by the British, the Second Anglo-Boer War is still raging, scarring the land and its people. Into this upheaval step John and Helene Whitting, along with their friends the Eldridge's, ready to do the work they have been sent to South Africa to do.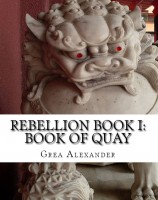 Rebellion Book I: Book of Quay
by

Grea Alexander
(5.00 from 1 review)
Qing Dynasty, China. As the Han rebellion against the Emperor intensifies, The Princess Soung may just find herself a casualty in the battle between her father and the man she loves - a battle between the past and the present, between the truth and lies, between love and revenge.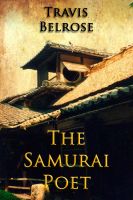 The Samurai Poet
by

Travis Belrose
(3.00 from 1 review)
Ishikawa Jozan wanted nothing more than to be a samurai like his father and grandfather. When an act of overzealousness costs him his position, he tries to serve his lord as a Confucian scholar. Once Ishikawa becomes entangled in political intrigues beyond his control, he discovers that the life of a hermitic literati can be just as dangerous as that of a warrior.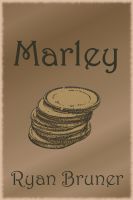 Marley
by

Ryan Bruner
Price:
$1.00

USD.
(
Free
until
Dec. 27
!)
Words: 4,430.
Language: English.
Published: October 15, 2009
. Categories:
Fiction
» Historical
» General
A young Jacob Marley creates an unlikely friendship, eventually leading him down a path toward an even more unlikely partnership with Ebeneezer Scrooge. This story tells the events leading up to Charles Dickens beloved classic, A Christmas Carol.
Related Categories