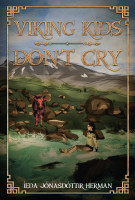 Viking Kids Don't Cry
by

Ieda Jonasdottir Herman
For Didda and her sisters, life in the remote fjords of Iceland was one of danger, hard work and joy. Trolls and Hidden Folk were as real as the struggles with Iceland's meanest cow and sheep shearing skirmishes. This enchanting story of a strong-willed young girl viewing life as a great adventure while facing the realities of fear and death was inspired by the author's own childhood experience.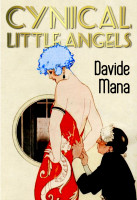 Cynical Little Angels
by

Davide Mana
Tientsin, January 1935. Freshly cashiered from the Royal Italian Air Force, Felice Sabatini is looking for a job. Stalked by a dangerous would-be paramour, Grand Duchess Helena Theodora Saratova is looking for a way out of town. But there's more going on.