Sub-categories:
USA | Mexico | General | Central America | Caribbean & West Indies | Cuba | All sub-categories >>
Canada | Caribbean & West Indies | Central America | Cuba | General | Mexico | USA | << Top sub-categories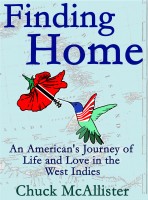 Finding Home: An American's Journey of Life and Love in the West Indies
by

Chuck McAllister
(5.00 from 1 review)
At the age of nineteen, biology student Chuck McAllister left behind his comfortable but uninspiring suburban life to seek adventure, clarity, and some kind of meaningful existence on the Caribbean island of Trinidad. There he met Suvali—clever, bright-eyed, and raven-haired—and his life changed forever. This is the story of McAllister's eleven years of living, loving, and a little bit of science,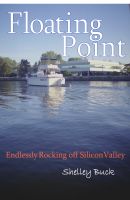 Floating Point
by

Shelley Buck
(4.50 from 2 reviews)
Imagine running away to sea without giving up your day job! In Floating Point, the author and her family seek to shorten a daunting commute to Silicon Valley by moving to a boat. This travel memoir chronicles an adventure lived beneath the radar of suburban life as the new owners of the Egret learn the ropes and are transformed by their life on the water. Published by ePicaro Press.